👑🖤 ℍ𝕆𝕋 ℕ𝔼𝕎 ℝ𝔼𝕃𝔼𝔸𝕊𝔼 🖤👑
Vicious Prince is LIVE!! The notorious player meets his match in a petite girl with a smart mouth. And now, he has to marry her. This dark new adult, enemies to lovers romance is hot and gritty. Not only will it test your limits but it will toy with your emotions! #One-click today!
Photographer: Michelle Lancaster
Model: Chase Mattson
---
---
---
Christie's Review
5 STARS
A Top Read of 2020
All-Time Favorite Read
Oh my gosh!!!! This is the best book of the series so far!!!! 
So, Ronan seems like he has it all. That is what I thought as I read the earlier books in the series. He is loved by all and loves to be surrounded by others! Boy, Rina Kent sure had me fooled. Never did I even dream what was going on behind that sexy and happy facade he presented to others. With his arranged marriage to Teal, all that pretense starts to fall away. As the title suggests, he can be a "vicious prince." Teal seems to bring that out in him when she refuses to go back on the marriage contract! What begins as a sensuous and emotional game of cat and mouse becomes so much more!! I wasn't sure who would be the winner…Ronan or Teal. 
Kent really threw me for a loop with this one. My heart broke…I cried. I was angry. Not only were my emotions raw, but she somehow weaved in a mystery I wasn't expecting! Ahhh…it was so good! I have loved all her characters, and it's because of their flaws that they are so dear to me. Ronan and Teal are my favorite so far. They are so complicated and complex. 
From the beginning, Teal makes it well-known that she has ulterior motives for agreeing to marry Ronan. They are from two completely different worlds. He was born into wealth and privilege. She was lucky to be rescued and brought into that world yet she never can forget her traumatic origins. She never cared about fitting in.
"When girls did everything to fit in, she just followed what she liked. She never once laughed or smiled because it was expected."
"If Marquis de Sade and Snow White had an offspring, it'd be her." 
To say Teal has suffered would be the understatement of the decade. She has learned to just go through the motions of life without having any emotions. This is where the magic that is Ronan comes in. He is the lightness to her darkness. He makes her feel things which is both good and bad for her. He could be the prince she never saw coming. 
While Ronan thinks he and Teal have nothing in common, he comes to realize they actually have more in common than he ever imagined. They just deal with their traumas in completely different ways. Teal has tried to be invisible and Ronan has surrounded himself with others. 
"It's a commitment I made to myself when I decided to never be alone. Not for one second. Not even for a blink."
This is one of those books I devour, but I have to stop and let it seep into my soul before I can ever sit down and write a review. The chemistry between them was electric, but it was all their own…just like their road to love was! It was the right one for Teal and Ronan. Rina Kent continues to amaze me. She can take something so dark and make it into something so beautiful. I think Teal not only accurately describes who Ronan is, but she accurately describes Rina's Kent's writing:
"You're the light despite the darkness. You're the hope despite the black dots. You're strong despite the weakness." 
Kent gives her readers light in the darkness, she gives hope despite the circumstances, and she gives her characters' strengths in spite of weakness. This is why she has become one of my favorite writers in such a short span of time!!!!
---
---
---
🖤PURCHASE LINKS🖤
GOODREADS ➜ http://bit.ly/VP-GR
AMAZON US ➜ https://amzn.to/3cciN57
AMAZON UK ➜ https://amzn.to/2SOJHbB
INTERNATIONAL ➜ https://smarturl.it/VPBuy
👑

𝔹𝕝𝕦𝕣𝕓👑
He's prince charming. Just not hers.
I have a secret.
I stole a heart, or rather a marriage contract.
It wasn't mine to own, to look at or to even consider.
But it was there for the taking so I took it.
Huge mistake.
Ronan Astor is a nobility in this world.
Arrogant player.
Heartless bastard.
Vicious prince.
Now, he's out to destroy me.
What he doesn't know is that I'm out to destroy him too.
My name is Teal Van Doren, and I'm where princes go to die.
🖤BINGE THE SERIES🖤
CRUEL KING
AMAZON US ➜ https://amzn.to/358myVr
AMAZON UK ➜ https://amzn.to/2NMTq01
INTERNATIONAL ➜ https://smarturl.it/CKBuy
DEVIANT KING
GOODREADS ➜ http://bit.ly/DK-GR
AMAZON US ➜ https://amzn.to/31E1uoo
AMAZON UK ➜ https://amzn.to/2NsmuL6
INTERNATIONAL ➜ https://smarturl.it/DKBuy
STEEL PRINCESS
GOODREADS ➜ http://bit.ly/SP–GR
AMAZON US ➜ https://amzn.to/2VXQPCT
AMAZON UK ➜ https://amzn.to/2qounqI
INTERNATIONAL ➜ https://smarturl.it/SPBuy
TWISTED KINGDOM
GOODREADS ➜ http://bit.ly/GR-TK
AMAZON US ➜ https://amzn.to/2QgG5wX
AMAZON UK ➜ https://amzn.to/3751Kil
INTERNATIONAL ➜ https://smarturl.it/TKBuy
BLACK KNIGHT
AMAZON US ➜ https://amzn.to/37YIGm4
AMAZON UK ➜ https://amzn.to/2xDwIBT
INTERNATIONAL ➜ https://smarturl.it/BKBuy
GOODREADS ➜ http://bit.ly/BK-GR
ABOUT THE AUTHOR
Rina Kent is an international bestselling author of everything enemies to lovers romance.
Darkness is her playground, suspense is her best friend, and twists are her brain's food. However, she likes to think she's a romantic at heart in some way, so don't kill her hopes just yet.
Her heroes are anti-heroes and villains because she was always the weirdo who fell in love with the guys no one roots for. Her books are sprinkled with a touch of mystery, a healthy dose of angst, a pinch of violence, and lots of intense passion.
Rina spends her private days in a peaceful town in North Africa daydreaming about the next plot idea or laughing like an evil mastermind when those ideas come together.
Don't forget to Sign up to Rina Kent's Newsletter for news about future releases and an exclusive gift.
AUTHOR LINKS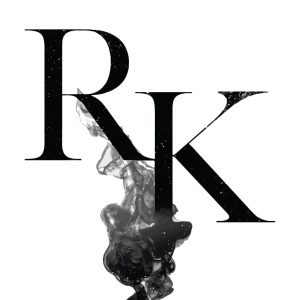 Website: https://rinakent.com/
Newsletter: https://www.subscribepage.com/rinakent
BookBub: http://bit.ly/rina-bookbub
Instagram: http://bit.ly/RinaIG
Facebook: http://bit.ly/RinaFCB
Exclusive Facebook Group: http://bit.ly/RinaGroup
Twitter: http://bit.ly/RinaTwitter
Pinterest: http://bit.ly/RinaPinterest
Goodreads: http://bit.ly/rina-goodreads